Jim Rushen, Centrica's Head of Environment, talks about the importance of this international day. 
Why do I believe World Environment Day (WED) is such an important day? Simply because by raising awareness and taking action to safeguard the environment, we can help secure a healthier and stronger planet for ourselves and future generations. With record levels of climate change, resource consumption and species endangerment, the need for individual and collective action for me, has never been clearer.
That's why we joined millions of people from around the world to celebrate WED. From Windsor and Staines to Cardiff and Edinburgh, our Green Teams and environmental champions are running a series of events to demonstrate our steadfast commitment to uphold national and international agreements that protect the environment while encouraging everyone to make a meaningful difference.  
To cut carbon emission for example, we showed how to gain greater control and understanding over energy with our innovative Hive products and promoted sustainable travel solutions, such as our cycle to work scheme and on-site electric vehicles. Our people also got involved in playing waste games to raise recycling rates and to boost biodiversity, we built bug hotels and planted flowers and shrubs.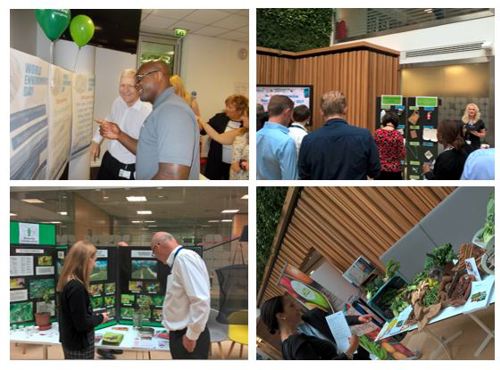 As a responsible business, I'm pleased to say that we work hard every day to make a positive impact on the environment. Below are some highlights I've picked, to share what we've achieved so far.  
CDP, an international NGO reporting to investors representing around a third of the world's invested capital, ranked us as a global leader for action and disclosure on reducing our climate change and water impact [1]
Our customers have saved the equivalent annual carbon emissions of 7m homes as a result of the energy efficient products we've installed in the UK since 2008
We're investing £1.2bn during 2015-20 to provide cutting-edge Connected Home and Distributed Energy & Power offerings that will help customers save carbon and money.
The carbon intensity of power sold to our UK customers during 2015-16 was 53% lower than the UK average, with 67% coming from low carbon generation
Every action matters so we will continue to explore how we can safeguard the environment through technology, innovation and cultural change. Will you join us and help protect the planet?
If you want to learn more about our environmental commitments, explore our environment webpage or read our Responsible Business Update 2016