We are trialing an app that will help customers gain greater insights into their energy use with just a few taps on their smartphone.
It's important that we focus on the changing needs of our customers and one of the ways we're doing this is by driving innovation to make it easier for them to understand and control their energy use.
In an exciting new trial, British Gas customers in Bristol are among the first to try 'my energy live', a free smartphone energy app.
The easy-to-use app shows customers the same information traditionally displayed on the in-home display, provided when smart meters are installed. This means customers will now be able to see how much they are spending on energy in pounds and pence via a live feed on their phone, from anywhere at any time. The app also allows customers to see a breakdown of their energy use and costs by appliance and provides a predicted daily energy spend alongside how much energy is being used by day, week or month.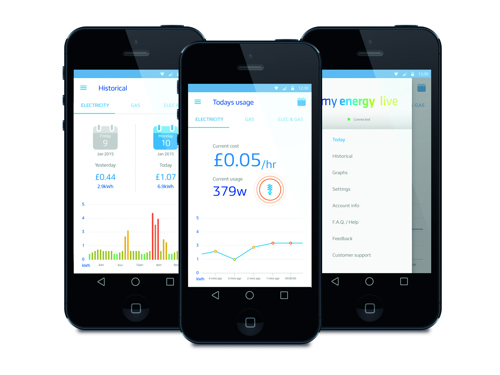 These insights are making an important difference to how our customers manage and consume energy which can stimulate more informed energy choices that can reduce consumption and costs.
For example, Sally-Anne lives with her two sons in Bristol and is one of the first to trial the app, who commented: "I've got more clarity about my energy use. The app allows me to monitor the energy we're using simply by looking at my phone and from there we can work out ways of lowering our use. The best example of this is when I use the tumble dryer. Through the app I can now keep an eye on how much energy it is using in pounds and pence, and therefore decide how much I want to spend on that particular chore."
Matthew Wright, one of our Smart Energy Experts at British Gas, said: "Customers with smart meters can see exactly how much energy they're using, almost as they use it; it also means an end to meter readings and estimated bills. my energy live is ideal for people who like to manage their household costs by smartphone. The added bonus is that the account can be downloaded on more than one smartphone, giving even more flexibility to customers."
The trial has started in Bristol and will be extended across Britain later this year. Once the trial has completed, any British Gas customer upgrading to smart meters will be able to choose between having the app or the physical in-home display.
Smart meters have enabled this innovation and we are proud to have installed 1.5m in homes across Britain.
We look forward to continuing to transform energy relationships through our commitment to bring the connected home to life.