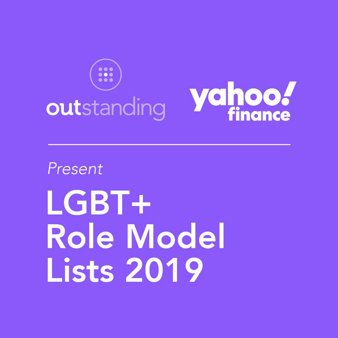 Today, we were delighted to see both our CEO, Centrica Consumer, Sarwjit Sambhi, and our Managing Director, Centrica Business Solutions, Jorge Pikunic, named in the OUTstanding LGBT+ Role Models lists for 2019, supported by Yahoo Finance.
The lists celebrate inspiring LGBT+ Executives, and Ally Executives, who are driving inclusion in business.
At Centrica, we want our people to feel like they can be who they want to be at work – and we strive to provide them with the respect and flexibility they need to do so. Today's announcement recognises just one strand of that commitment.
Matthew Young, Co-Chair of our LGBT+ Network, Spectrum, explains what this means for our culture, and reflects on how far we've come since the network was founded.
It brings me a lot of joy to see two of our executives being recognised on the Outstanding Lists; Jorge for the third year in a row and Sarwjit for the first time. This reflects the continued work we've put in to improve the working lives of all LGBT+ people across the organisation – and highlights the fantastic support we've had from the top to help make this happen.
Over the past 12 months, we've made huge progress in a number of areas. Following feedback from Stonewall, we've made amendments to our procurement policy, calling out specifically the protections we expect suppliers to adhere to for employees with protected characteristics, including gender identity and sexual orientation.
In 2019, we began focussing on gender identity, looking at how we can improve both the working life for trans employees and best support our trans customers. Working with Sarwjit, we've started making progress in implementing gender neutral titles for customers who are non-binary and are due to launch our 'transitioning at work' policy early next year to help support trans employees.
This year, we also saw Centrica's largest ever participation at London Pride, with over 50 employees from all areas of the business taking part. Additionally, we've increased regional activity across all our sites focussing on inclusivity as well as multiple events for Trans Awareness Week at the end of 2018.

This year has brought a lot of change across the business, including us bringing in 10 new members to the Spectrum Steering Group. These members have brought new insights to the group and are helping drive our 2020 agenda where we will continue to push change for trans employees, begin exploring how to best support the bi community and launch our ally program.