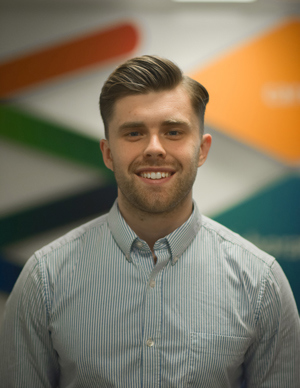 Joined: 2017
Stream: Commercial Marketing
Studied: Economics at University of York
Placements: Summer placement in Digital Marketing at Dyno (Staines), Product Owner at Local Heroes (London), Assistant Marketing Manager at British Gas Rewards (Staines), Digital Marketing at British Gas (Staines).
Why I chose Centrica:  I chose to apply to Centrica because it boasts such wide variety of roles spanning across several different brands. The opportunity to move every eight months to a new business area, learning new skills everyday made Centrica an obvious choice. I was also lucky enough to be on the Summer Placement in 2016 which I thoroughly enjoyed, my team were supportive and pushed me to keep learning over the ten weeks. After the placement, I was offered a graduate role on the Commercial Marketing scheme which I was delighted to accept.
What I enjoy most about my work: Thankfully, all three of my roles have been completely different so I've built up a very strong base of both commercial and marketing skills. I think it's this variety of work that I've enjoyed the most. 
Highlight of the grad scheme so far: This is a tough one, so I'll name two. I really loved the Commercial Week where the grads were given a week to bring a product to market and then present it in front of various senior stakeholders in the company. My second highlight was meeting so many great people across the graduate scheme and the wider business.  
Advice to applicants: Be positive and keep learning.