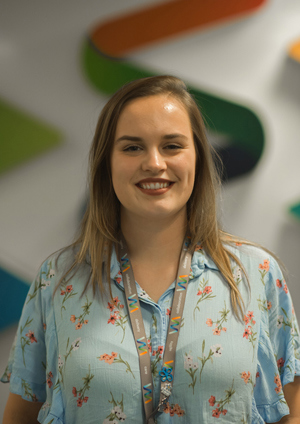 Joined: 2017
Stream: Business Leadership
Studied: Human Geography BSc and Eco Cities MSc at Cardiff University
Current Placement: Operational Improvement Manager (Stockport)
Why I chose Centrica: I really wanted to work in the service industry as it feels worthwhile. There is also an immense opportunity doing the graduate scheme with Centrica, you get so much exposure to the entire company and you get the chance to meet and interact with senior leaders as well as engineers and contact centre agents, which gives you a great overview. Centrica as a company has an appealing unique set of values which shows the care taken not only on the reputation of the company but also the central focus on the customer.
What I enjoy most about my work: I mostly enjoy feeling my confidence grow as I meet new people and learn more about the business as a whole. In my placement at the moment I really love the interaction I get with the Dyno Franchisees- learning about the way that franchising works and how they each run their business.
Highlight of the grad scheme so far: Being given responsibilities right from the start of my first 8-month placement… and the grad ball was fun!
Advice to applicants: Be inquisitive about Centrica- there is so much going on in the business and so many interesting different areas and subsidiaries.