Earlier this week, the world's nations met in Bonn for COP23 to discuss how best to achieve the Paris Agreement.
Set against a backdrop of fierce floods and fires alongside destructive droughts and hurricanes, it's clear that climate change already affects our world and will continue to do so if we do not take meaningful action. That's why COP23's focus on the Agreement's commitment to hold the average temperature rise from pre-industrial times to well below two degrees Celsius - a threshold that is believed to avert the most severe impacts of climate change – is so important.
A strong and unified approach by nations and governments across the world is key. But I believe that businesses also have a vital and proactive role to play. As Head of Environment for Centrica, this is exactly what I'm focused on.
With around 90% of our carbon emissions arising from customer energy consumption, the greatest role we can play is to give our customers the products and services they need to reduce their energy use and carbon footprint. I'm pleased that our efforts have helped UK customers save 27mtCO2e from products installed since 2008, which is equivalent to the average annual emissions of 7m UK homes.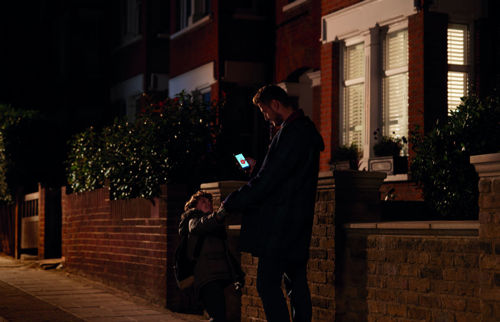 To enhance our capabilities further and contribute to a lower carbon future, we're investing around £1.2bn in our Connected Home and Distributed Energy & Power (DE&P) businesses.
Our pioneering Connected Home business is helping customers manage their energy and run their homes like never before. From smart plugs to smart lights, our Hive's family of products is growing and with expansion into new markets like North America, we've now sold over a million Connected Home products that can help reduce energy use. For example, with just a few taps on the Hive Active Heating app, customers will never have to heat an empty home if their plans change.

Through our DE&P business, we're aiming to become a leader on grid flexibility and decentralised energy by revolutionising the way large-scale energy users generate, consume and manage their energy. To achieve this, we recently launched Centrica Business Solutions, a one-stop-shop for companies to achieve energy insights, asset optimisation and energy solutions. Earlier this month, we strengthened this customer offering with the acquisition of REstore, Europe's leading demand-response aggregator that uses software to turn down the demand of heavy usage commercial and industrial customers to manage grid imbalance which helps bring on renewables, avoid the need to build new power stations and reward customers for their flexibility. Our battery storage scheme for Gateshead Council also supports grid flexibility by meeting peaks in local demand through storing and releasing energy when its needed.  
I'm proud of the steps we're taking to support COP23's ambition. How can you help?