We want to help tackle fuel poverty which is why we partnered with National  Energy Action, to ensure those most in need are supported. 
In 2014, British Gas teamed up with fuel poverty charity, National Energy Action (NEA), to develop the Community Action Partnership – a two-year programme that takes a tailored, local approach to alleviating the plight of fuel poor households. And together, we have reached over 91,000 people through our Community Action Partnership (CAP), including over 68,700 people during 2015.
The Partnership works alongside local authorities in eight localities across England and Wales, and creates individual action plans to equip communities with the tools they need to tackle fuel poverty. The action plans include a range of practical and strategic support that ensures the right information on energy efficiency and effective money management reaches those who need it most - from collaboration with vital local organisations and running training sessions for frontline workers, to hosting awareness events and training volunteer Energy Champions. And to date, we have trained 1,300 frontline workers and over 160 Energy Champions to deliver expert advice in local communities.
As part of CAP, we have run a series of events to raise awareness of how to better manage energy and promote a partnership approach to tackling fuel poverty. In 2015 for example, we co-hosted the Merseyside Fuel Poverty Conference with local fuel poverty charity Energy Projects Plus, which bought together over 80 representatives from key organisations, sectors and government, to discuss more effective ways to tackle fuel poverty in the area. We also held Energy Efficiency Bingo sessions for over 90 people in Liverpool at the Council's Annual Winter Survival event, where with each number called, an energy efficiency tip was revealed. Together with sharing information on initiatives such as the Warm Home Discount scheme, we were able to engage consumers in energy efficiency like never before, helping people save money on bills and keep homes warm.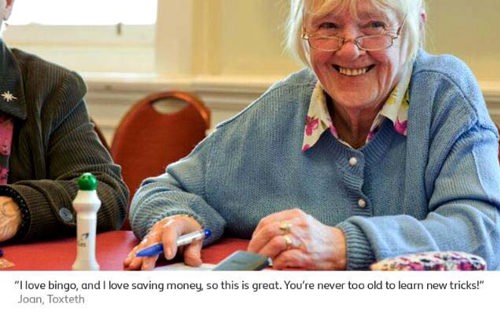 Working in partnership with the Department of Energy and Climate Change, British Gas also supports NEA's Community Action Awards. The Awards recognise innovative projects that address fuel poverty and improve energy efficiency in rural or hard to reach communities. Since 2014, the Community Action Awards have supported 25 organisations with financial awards of £1,500. One of our winners in 2015, was Change Agents, who provide targeted fuel poverty advice and guidance, such as bill management or tariff switching, for households across rural Rutland in Leicestershire.
Samuel Bosson, Change Agents UK said: "We are thrilled to have been recognised for the hard work that has gone into the project over the past few years. By the end of this spring we will have visited more than 700 households across the county, and the additional £1,500 will be spent on making the coldest homes that bit warmer."
We are now working with NEA to create an online portal which showcases the learnings and impacts from the partnership, enabling others to develop their approaches or take action on fuel poverty. We estimate that by 2020, we will have reached over 1.5 million people through this programme.
Explore more about how we are helping vulnerable people receive the support they need.