Centrica share expertise with Ignite's social enterprises  
Last week, Centrica held a learning event at our Windsor headquarters to accelerate the growth of social enterprises who receive support from Ignite, the UK's first corporate impact investment fund focused on energy and backed by Centrica. 
Experts from across the business came together and shared their knowledge with the entrepreneurs.
In the keynote speech, Badar Khan, Chief Executive for Energy Supply & Services, North America, highlighted the importance of being purpose-driven, innovative and collaborative in order to deliver strong financial returns while generating sustainable value in society.
Our people also ran a range of workshops and featured in panel discussions that were tailored to enhance the skills of our enterprises - from how to gain a firmer grip over finances and improve performance tracking to how to run disruptive digital campaigns and manage teams effectively.
Employees additionally had the opportunity to talk with the entrepreneurs and learn first-hand how their innovative energy ideas were helping build a better future, as well as how they could get involved.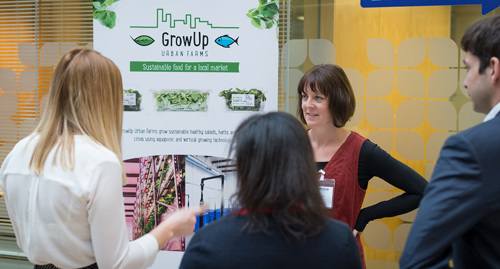 Sam Salisbury, Investment Principal at Ignite said: "I'm really proud of our social enterprises and the positive impact they're creating in communities up and down the UK which has already benefitted over 26,000 people. Their success demonstrates just how much can be achieved when we use the wealth of expertise available across our business to collaborate with others. It was great to get everyone together at the event."
Want to know more about how we are making a difference in local communities?
Learn about Ignite's innovative investments or explore our wider community activities.