Kaitlin Wong, Diversity and Policy 
Let me preface this by saying that no two interns do the same role in the Centrica Summer Placement scheme. Each experience is uniquely tailored to the individual's background, interests and what the business has to offer. Personally, I think this is a real strength of the programme as it allows interns who may not know exactly what they want to do to be flexible. So with this in mind, here's an overview of what my role on the HR Summer Placement entails.
To start from the very beginning, I'm an international student from Hong Kong who moved to London for university two years ago. I study Geography and have had zero HR experience before this placement. So don't be worried if you have never done HR before! I applied to the HR stream at Centrica because I think the energy industry is fascinating and that working in HR would give me a real insight into the heart of the business: its people. I was interested in the strategic aspect of HR in particular. When I was offered a place on the Summer Placement, I was assigned a role working in Diversity and Policy. This means that I work in Corporate Centre, or the overarching business function of Centrica as a whole, rather than in a specific business such as British Gas or Direct Energy. The team I work in, Group Human Resources, comprises a whole range of HR people from across teams. My direct team comprises of just two people, and we form the Diversity and Policy team, which focuses on policies and initiatives to drive the value of diversity and inclusion.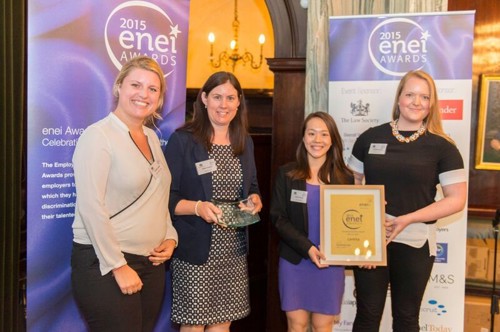 Upon arriving at Centrica, I discovered that my role comprises of a number of very interesting projects. Firstly, I get to be involved with the Talent and Capability team on one of their data projects, which I find to be a wonderful opportunity to learn more about talent and the logistics of how people are reviewed in Centrica. Secondly, I work within the Diversity and Inclusion area of HR, focusing on initiatives to support diversity, employee networks and defining the inclusion strategy for the future. This has given me exposure to a wide range of HR activity, from attending award events to helping draft a discussion paper for the Centrica Executive Committee! Along the way, I get the opportunity to pick up side projects that interest me, and interact with people from all over the business. I can honestly say that I've received much more responsibility and opportunities to make a difference than I expected, and I'm enormously glad that I was able to get involved in a variety of projects and lend a helping hand where I could.
That, in a nutshell, is what I get up to in my day to day role in Centrica. I hope this gives you some insight into what the Summer Placement scheme could offer you. The roles really do vary and enable you to get the most out of your experience, so don't be afraid to speak up and indicate what you would like out of your role. I really believe there's something for everyone in the HR Summer Placement scheme and if you have an interest in HR, even if you're not sure what that really means, I'd encourage you to apply and see for yourself!