Improving our service with the Standards of Conduct
We are committed to serving our customers competitively, fairly and with integrity. Defining fairness is however not always easy, but we are determined to get it right for our customers by placing them at the heart of everything we do. In doing so, we are upholding Ofgem's Standards of Conduct (SOC) which was introduced in 2013, and makes fairness a core component for energy companies in maintaining their licence to operate in the UK.
We support the SOC because we believe that by focussing on fairness, we can help raise standards and increase trust in our sector which is vital to the long-term success of our business.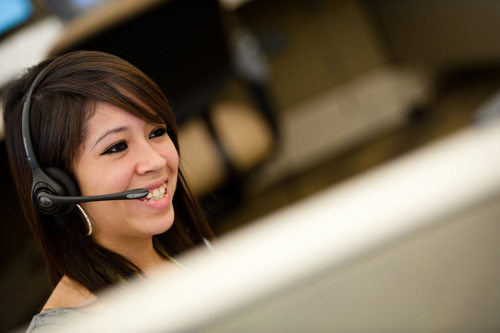 We are working hard to make sure that we define fairness in the same way as our customers, and that this shared understanding of fairness is embedded throughout the business. To do this, we have carried out independent customer research, analysed complaints and discussed the issues with our people who serve millions of customers every year. More than 25,000 hours have been invested in embedding these learnings, while over 11,000 of our people have participated in interactive fairness sessions to strengthen the service we provide.
These activities are supported by our Customer Fairness Committee, comprised of senior Centrica and British Gas leaders alongside independent consumer representatives. In 2014, the Committee continued to evaluate how we do business, to ensure we adhere to the highest standards and where we make mistakes, are able to put them right as quickly as possible.
Here are some highlights of improvements achieved during 2014:
Invested £10m in training and £5m in call centre advisors to reduce call waiting times and meet unforeseeable peaks in call volumes.
Spent £0.5m to double the size of our Root Cause Analysis team, helping identify and fix problems that cause complaints.
Improved our ability to identify prepayment customers who have stopped topping-up their meter, enabling us to help a greater number of people in need of assistance.
Removed cancellation fees from switching between British Gas products.
Advocated for VAT to be included within energy prices shown on switching websites to enable like-for-like comparisons and provide complete transparency on pricing.
Simplified terms and conditions for residential customers.
In 2015, we will continue to challenge the way we work to deliver a great service. Part of our focus will be on driving down residential and business complaints, which includes the creation of Complaints Centres of Excellence in Leeds and Leicester.