Ian Peters, Director of Consumer Facing Strategy at British Gas, shares learnings from Business in the Community's Seeing is Believing programme, which brings together senior business leaders to explore how we can better tackle social and environmental issues such as support for vulnerable customers. 
As Director of Consumer Facing Strategy, nothing is more valuable than getting out and talking to people. Especially people living in really difficult situations, where it's crucial we understand the challenges they face to enable us to provide tailored services and greater support.
Last Thursday, I had the pleasure of spending the day in Manchester, leading a group of business leaders from very diverse backgrounds on a Business in the Community (BITC) Seeing Is Believing visit, to see first-hand the challenges people face and discussing as a group what the business community can do to provide more support.
It was a sobering, yet inspiring day. I spent the morning chatting with the Citizen's Advice Bureau (CAB) and the people who use their services. Jo Boswell, one of the advisors from CAB, explained the bleak reality for those out of work who are left with so little money from their weekly benefits after paying for essential living expenses. That's before you take into account the struggles caused by factors such as ill health, bereavement and caring responsibilities. As businesses we need to get better at actively listening and understanding people's situations as a whole, so we can provide the right service for them either on our own, or by working with partners for those in greatest hardship.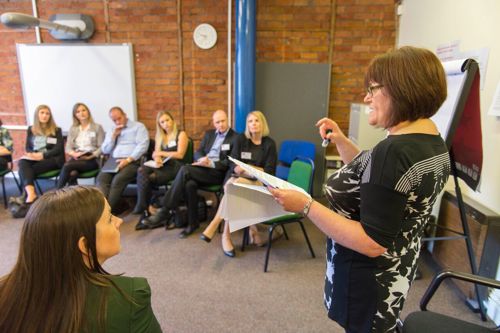 We then heard from some of the innovative community programmes set up to keep people out of debt. I was particularly struck by Smarterbuys Store, which offers people affordable credit for essential household goods. This all came about when a local housing association was struggling to collect a tenant's rent. Rather than demanding the money or threatening her with eviction, they went to listen to her only to find out she was paying excessive sums of money to an intimidating loan shark for a new washing machine. This insight allowed them to fix the problem at the root cause. Smarterbuys borrowing rates are substantially cheaper than other regulated emergency lenders and incomparable to the illicit forms of finance. And they put money aside from the repayments into savings accounts to help people get in control of their finances. This is a transformative idea that helps empower people to keep themselves out of debt.  
In the afternoon, the group travelled to Hattersely, our debt collection centre on the outskirts of Manchester. Here we heard from some of our own fantastic people who support customers every day to find the right sustainable payment solution and where needed, refer them to specialist help through the debt charity, Step Change and the British Gas Energy Trust.  All of the visitors were struck by the scale of our activity and the extent to which we go to help get our customers back on their feet.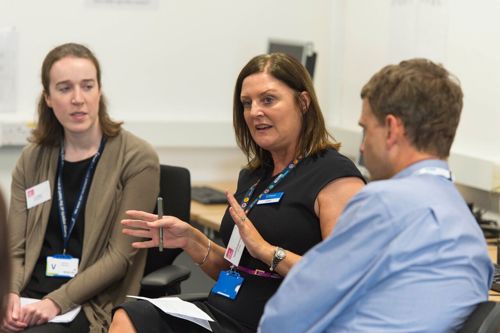 We also heard from Barclays and Greggs who presented some of the work they do to support people in vulnerable situations. I was incredibly impressed – Barclay's Community Driving Licence for example is a great way to help up-skill and engage employees about what it means to live with different health conditions or other challenging conditions so they're better equipped to identify those in need, empathise, and provide excellent support to the people who use their branches. These ideas make good business sense, driving up customer service, lowering handling time and complaints level whilst also humanising the brand and engaging their employees.
The visit sparked many ideas amongst the group. What was clear was that in addition to often sharing the same customer, as Businesses, we share the same values. We want to do what's right for society and for our business. So how do we join up to provide greater support to people who really need it? BITC will be following up with everyone to see how we can pull these ideas together and form collaborations with our business peers to enhance the support we offer.  
I look forward to reporting back with how we get on.