Information on creating a great place to work
As a business, we are only as strong as our people so having a workforce that is engaged and motivated, is essential to ensuring we help our customers today and secure energy for tomorrow. This is because engaged employees are more likely to stay with us for longer, reach their full potential and increase productivity which helps create a strong and successful business.
We want all of our employees to enjoy the work they do which is why we are focussing on making sure Centrica is a great place to work. To see how we're doing, we seek feedback from our people through an annual engagement survey which we supplement with more frequent 'pulse surveys' across the business.
In 2014, our engagement scores continued to be above average for peer companies, although employee feedback declined slightly to 4.79 out of 6, down from 4.81 in 2013. This means we have remained within the upper quartile of performance but will strive to reach top quartile performance in the future.
Feedback showed high satisfaction in several important areas including safety and employee relationships with their direct line managers. Scores were less strong in areas such as systems and tools alongside development and career progression. These lower scoring areas were similar to 2013 and while we have worked hard to secure some improvement in 2014, they will remain an important focus for us in 2015.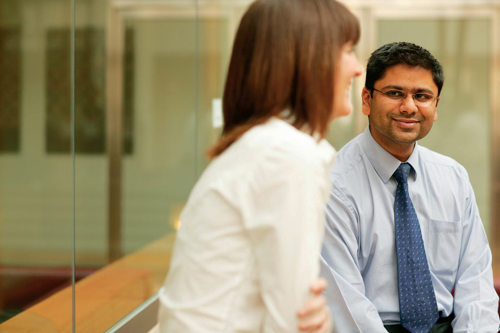 To make it easier for our customer service advisors to do their job effectively, we continued to make significant investments in systems and training. Across British Gas we invested £35m in ongoing system upgrades and committed £10m to support training during 2014. Direct Energy also continued to integrate systems following acquisitions over the last decade which will help improve the experience of our customers and also our employees.
Our Talent Management strategy focuses on developing people at all levels to secure the future management of the company. Whether it is developing the 120 graduates and summer placement students or the 1,200 apprentice engineers we bring into our business every year, we take the development of our people seriously. We continue to place significant emphasis on building the capabilities of our line managers and have held a number of employee focus groups across the business to understand how we can better support employee growth and career development which will feed into our 2015 plan.
We are currently finalising our 2015 employee engagement plans and will provide an update later in the year.