This week marks Global Entrepreneurship Week (GEW), a special time for entrepreneurs which recognises the important contribution they make in society and inspires the ignition of new, innovative ideas.
This sentiment resounds with Centrica because we recognise the valuable role entrepreneurs play in building a better future. And earlier this month, we held a learning event at our headquarters to support the growth of our social enterprises who have either received or are seeking support from Ignite, the UK's first corporate impact investment fund focussed on energy and backed by Centrica.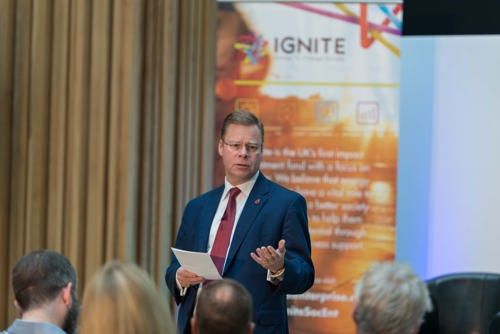 Experts both within and external to Centrica, shared their support and expertise with the entrepreneurs. This included Centrica's Chief Executive, Iain Conn, who provided the keynote speech which highlighted the importance of technology and innovation created by our social enterprises in solving some of the biggest issues facing society, such as fuel poverty and climate change. Workshops and panel discussions also spanned a wide range of subjects essential for accelerating growth which included how to better understand customers, gain a firmer grip over finances and measure performance more effectively.
The entrepreneurs additionally had the chance to refine their pitching and creative skills through friendly competition. They presented to an auditorium full of employees and showed a video curated to demonstrate the positive impact they make in society and how they benefit from Ignites's support.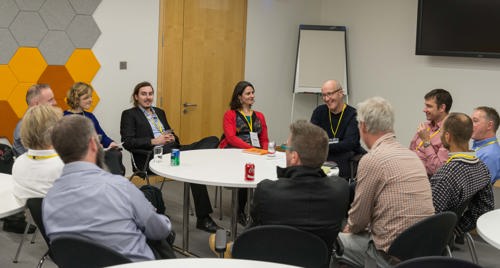 Employees voted on their favourites and we were pleased to announce two winners who both received £500 to further their success. Lofty Heights won the pitching contest who employ young people not in education, employment or training (NEETs) to help vulnerable people improve their living conditions by clearing lofts, interiors and gardens so that they can benefit from opportunities like insulation through the Energy Company Obligation. Meanwhile, Brackenburn, who also employ NEETs to help make a sustainable fuel out of the 'nuisance' crop bracken, received the award for best video.
Sam Salisbury, Investment Principal at Ignite said: "I'm hugely proud of what we've achieved at Ignite with our social enterprises. I'm always impressed by their passion and commitment which reflects in the impact they're making in local communities. It was great to get everyone together at the event to share experiences, challenges and expert advice."
Tom Robinson, Founder of Adaptavate, remarked: "It was great talking to different people from different backgrounds – whether they were in Centrica or fellow entrepreneurs." 
Over 10,000 people have already benefitted from projects backed by Ignite's £10 million investment fund and we look forward to continuing to help even more people in the future.
Read more about how Centrica is creating value in society or explore more about Ignite.