Direct Energy and Innovation to Inspiration: A tour to transform energy use
Today's blog comes from Bethany Ruhe, Senior Manager for Policy Innovation and Market Development at Direct Energy, the largest provider of electricity and energy-related home services in North America.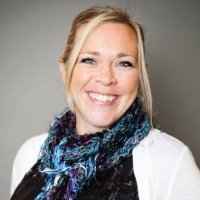 Bethany Ruhe, Senior Manager for Policy Innovation and Market Development at Direct Energy:
Technology is playing an increasingly essential role in our everyday lives – and using technology to enhance how we consume energy in our homes is no different. We believe that energy is no longer just about flipping a switch and paying a bill. It's about using technology to manage energy with greater convenience in order to make everyone's lives just that little bit easier, while also gaining insights from usage that can help keep money in your pocket. And similarly to British Gas in the UK, here at Direct Energy in North America, I'm proud to say that we're taking the lead in transforming how our customers interact with energy by providing them with a growing range of innovative products and services.
This is the driving theme of Innovation to Inspiration – a tour across North America with the purpose of telling our customers about 'smart home' technology. So in today's blog, I wanted to share with you some more about the tour and the types of products you can expect to see in homes and businesses both now and in the future.
How does the tur do this?
The centerpiece of the tour is an 18-wheeler trailer exhibit, filled with new and innovative technology-driven devices and appliances. Guests can walk around the mock 'smart home' and 'smart businesses' and see, touch and engage with the technology first-hand. This is providing a meaningful way for people to learn about the positive difference technology can make to everyday living through greater control and convenience over their energy consumption and bills.

Our exhibit trailer in Harrisburg PA and an aerial view inside the 'smart home'
The tour highlights products from our partnerships with leading innovators such as Nest and SmartThings - a few products of which I've listed below:
Nest learning thermostats can be controlled by a mobile device or will automatically adjust your home's temperature based on energy usage patterns
Next generation Nest carbon dioxide/smoke detectors and monitors alert you with a human voice if a problem occurs
Intelligent, automated water sprinklers function based on location-specific soil and weather conditions
Remote controlled appliances such as lights, home security and other items set out in the video below, help create a safer, smarter home wherever you are with just a few taps on your mobile app
To further engage people on using technology to change how energy is used within homes and businesses, the tour also includes lively panel discussions on the future of energy service with regional and national experts, influencers, and policymakers.
The future is bright and we believe that this new, customer-empowered future will accelerate as service providers, policymakers and others, collaborate to foster greater innovation and competition. We will therefore remain committed to staying ahead of the curve by bringing our customers leading edge energy management technologies to homes and businesses across North America, as well as continuing to work towards positive regulatory policies that benefit our customers.
If you'd like to learn more about how we're helping customers gain greater control over their energy on both sides of the Atlantic, visit our Responsibility web pages or follow the tour on twitter with #DirectEnergyITOI