Ian Peters on listening to our customers
Ian Peters - Managing Director British Gas Energy
Ian Peters is Managing Director British Gas Energy. His responsibilities include leadership of the Residential Energy business, British Gas Business and IS. Ian has over 25 years experience in a variety of energy and financial services positions. He holds an MA in social anthropology from Cambridge and an MBA from Warwick Business School. Ian is a member of the finance and audit committee of Business in the Community and has been a trustee and treasurer of Carers UK since 2003.
Ian Peters is Managing Director of British Gas Energy
I want us to provide good products and great service for all our customers, and I know that in some areas we have some way to go before we do so consistently. So it is vital we engage and listen to our customers in all sorts of ways to understand and respond to their needs and concerns. The Customer Board, which I sponsor, are a key group in helping us do this, so I wanted to share with you a snapshot of what we have achieved so far, together with the agenda they have set us for the next couple of years.
To start with, who are the Customer Board? They grew out of 40 volunteers who have worked with us and challenged us since 2010, and became the Customer Board with 11 members in 2011. They are customers from all aspects of society and are chaired by Ann Robinson, Director of Consumer Policy at uSwitch.com. They provide independent feedback and challenge us to make sure we put our customers first.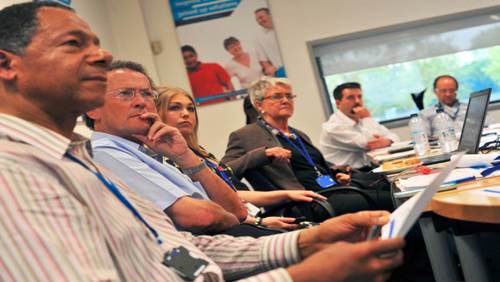 The frank and honest feedback we've received from the Customer Board has been hugely valuable and has made a real impact in the way we serve our customers – for example, together we have simplified our energy bills and made tariffs easier to understand. But while members of the Customer Board believe we have made progress in improving how we work, they said we could do even more, including simplifying bills further and communicating better all the positive things we do at British Gas.
So what's next?
Since the creation of the Customer Board, the world has moved on and we are opening up a new set of opportunities. We are giving our customers greater control over their energy usage through smart meters, remote heating controls and energy efficiency advice.
To meet these opportunities the Board has set out a new, refreshed plan that will guide and challenge us through these difficult times. The Customer Board has moved away from the original five point agenda created in 2010, to a new set of objectives which I've outlined below. While some of the themes are understandably the same, others are new:
Deliver great service
Billing – making sure our bills are easy to understand, that they're accurate and that we make our Direct Debit reassessment process work for customers
Vulnerable customers– giving even more support to vulnerable customers and those who are finding it difficult to pay for the energy they use
Empowered people– giving our employees the tools and the freedom to deal with customer complaints, so issues can be resolved first time around
Adapting to evolving customer needs
Customer groups– making sure we really understand what matters to homeowners, tenants and landlords, so we can build our services around them and their individual needs
Product development– turning the idea of a connected home into a true reality with products such as smart meters and Hive Active Heating™
Building a better future– from spreading the low carbon agenda through educating children on the importance of being 'green', to developing the skills of our staff and creating jobs for the country
Inform an engage
Customer communications– with a focus on the positive actions we take and making sure all our customer communications are clear and easy to understand
The voice of the customer– the Customer Board will help us represent the viewpoint of customers to Ofgem, the industry regulator, on key topics such as billing
Transparency in all aspects of what we do to build trust
New members - such as tenants and landlords - have also joined the Customer Board, which means we can benefit from fresh perspectives that complement the experience and passion of our current members.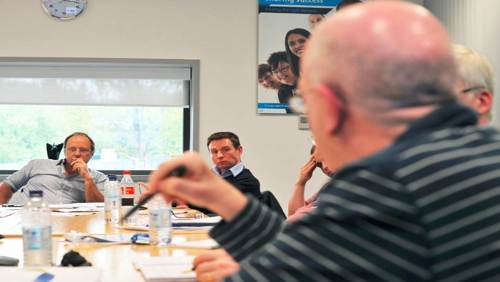 Our meetings are held at different locations so that members have the opportunity to visit and question every part of the business. Our meeting last week took place at our British Gas Leicester Academy, and focused principally on what it really means to deliver excellent customer service for our Homecare heating, electrical, plumbing and drains customers. In November, members will also have an opportunity to discuss the company's priorities and performance with Centrica's Chairman.
I believe that the Customer Board provides a valuable force for change at British Gas. While we have achieved much together already, we've got a lot more to do and I look forward to continuing our work to deliver progress against our new objectives.