Christine talks about the British Gas Energy Trust: A decade helping people
Our latest blog is from Christine Tate, Head of Corporate Responsibility at British Gas. Christine is responsible for the management of community programmes and partnerships that support vulnerable people struggling to pay their energy bills across the UK.
Christine Tate, Head of Corporate Responsibility at British Gas:
I'm pleased and proud to say that we are recognising a significant milestone this week - the 10th anniversary of the British Gas Energy Trust, an organisation that helps people struggling to pay energy and household bills through financial support and advice. To mark the occasion, we held an event at the House of Commons that enabled people to find out about the important role the Trust is playing so that we can help even more people. I wanted to share this with you in today's blog too.
Let me start by providing some bckground to the British Gas Energy Trust.
In recognition of a growing number of families and individuals struggling to pay their household bills, the British Gas Energy Trust was established in 2004. And while the Trust is solely funded by British Gas, it is an independent charity that will support anyone whether you're a British Gas customer or not. It was a pioneering idea and the first nationwide trust of its kind in Britain.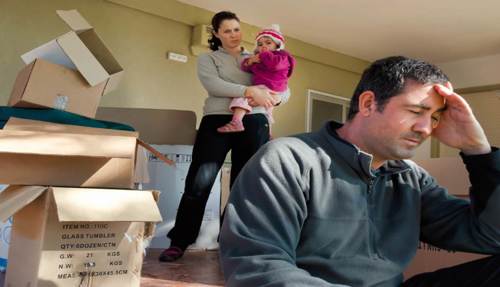 The Trust focusses support through three key areas, which I've outlined below:
Financial assistance – Grants are awarded to help people in financial difficulty so that they can pay their energy bills, purchase energy efficient appliances like fridges and cookers or fix or replace a boiler.
Debt reduction – In addition to the grants that help reduce debt, the charity tackles debt through education by funding awareness and prevention programmes that enable people to stay debt free.
Collaboration with other organisations– The Trust also works with and supports other funds and charitable organisations to ensure the right help and advice gets to those who need it most.
So what progress hasthe Trust made during its first decade?
Over the past 10 years, British Gas has donated £75 million to the charity which has helped 120,000 people clear their debts and get back on their feet.
I believe this is a great achievement. Central to this is the work the Trust does with organisations like the Citizens Advice Bureau and Shelter, who can make a big difference because they have access to some of Britain's most deprived areas where the need for support is greatest. And I'm delighted to say that we have funded 16 charitable organisations in 25 locations and funded over 50 specialists at these centres,while a 17th will soon be opened in Wrexham with Shelter Cymru. This is vital because the advisors can talk to people confidentially about their personal circumstances and provide tailored advice and support.
However, I believe the success of the Trust can most clearly be told by the beneficiaries themselves.
For example, I recently heard about Doris who is a pensioner, severely disabled and incontinent. She couldn't afford a tumble dryer so her washing machine and heating were on constantly which led to high gas and electricity usage, especially over winter. At the same time, Doris' brother fell ill and she had to cover the cost of frequent trips to care for and support him. She began to fall into debt which further impacted her health.
One of our British Gas Energy Trust advisors helped Doris complete her application for support and was subsequently awarded £400 to clear her energy arrears, an energy efficient tumble dryer alongside additional help which included setting a weekly budget and putting her in touch with us here at British Gas for energy efficiency advice. Several months later, the advisor informed us that Doris is now managing her finances much better and expresses her gratitude for the help and advice received.
While the support provided through the Trust is just one way we are helping vulnerable people, we know that there's much more to do. That's why we are continuing to innovate and partner with new and different organisations in order to reach as many people as we can.
I wanted to leave you with an infographic that demonstrates the achievements the Trust has made so far - I look forward to building on these in the future.