As part of the UN's International Day of Older Persons, some of our people share how a friendly chat on the phone can make all the difference.
Can you imagine going a day, a week or a month without speaking to anyone? Loneliness can be devastating but it's the unfortunate reality faced by many older people in Britain today, with one million regularly going a month or longer without speaking to someone they know.
We're supporting our employees to extend a lifeline to some of those experiencing this reality through Age UK's 'Call in Time' telephone befriending programme. Nearly 100 Centrica employees are now giving up around 30 minutes of their time each week to call an older person for a friendly chat.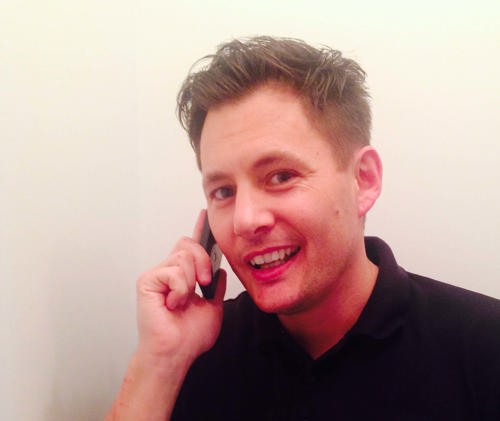 Earlier this year, Simon Rogers, Head of Brand and Communications for Revenue Protection at British Gas was matched with Brian, whose wife has Alzheimers and is in a care home so the weekly calls are important to re-connect him with company.
It was concern that older people are often ignored in society that prompted Simon to sign-up to the programme.
He said: "This might sound odd but I believe that in society older people tend to get lost…There is so much they can offer in terms of knowledge and if I can sit there, listen and learn, then that's an absolute gift".
Simon had never done anything like this before and remembers he was initially apprehensive about the first call.
"I thought that first 30 minutes would be the slowest 30 minutes of my life but instead it was the quickest. I couldn't wait until I could call him again."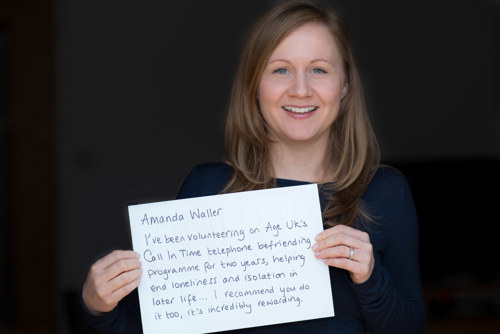 Conversation also flowed for Amanda Waller, Operations Manager at Ignite impact investment fund which is backed by Centrica, who has been chatting with Doris for almost three years now.  
She commented: "Doris and I clicked immediately! She has such a bubbly personality and we've visited a lot of the same places so it's nice to reminisce. Even if the conversation gets a bit sad if we're talking about her late husband or her health problems, we are always able to brighten the mood. I often see something during the week and think, 'I must remember to tell Doris about that'!"
The calls are proving hugely rewarding: "Knowing that you brighten someone's day is the best part and the personal positives are just a bonus" said Amanda. "I didn't expect a weekly phone call to become such a big part of my life – Doris has become a real friend." 
Simon had similar reflections: "Volunteering has given me more insight and put things into perspective – especially my work-life balance. It's made me think about my own family relationships and how I can better those…The most rewarding part has been making a big difference to someone who has been very depressed and lonely. Now I see him in a much happier and healthier mental place."
In the future, we will expand Call in Time to 250 employees which will contribute to British Gas reaching its 1 in 3 employee volunteer target by 2018.  
For more information on the 'Call in time' programme visit Age UK's website. 
Explore more about how we are helping change lives by creating positive impact in society.