Find out more information on what Centrica is doing for children with Generation Green
Richard Brook, Programme Manager at British Gas - Richard manages British Gas' energy education programme, Generation Green. Generation Green provides free classroom resources, volunteering and sustainable energy technologies to schools. So far over 14,000 schools have taken part.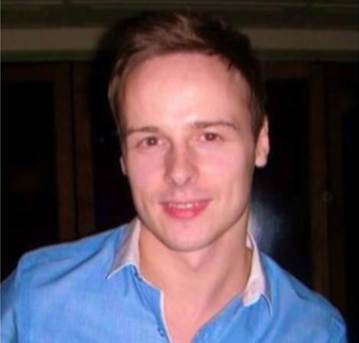 Many of us started the New Year by making resolutions – whether it's eating healthier, spending more time with family and friends or volunteering to give back to the communities in which we live and work. I've made a few and I'm sure you have too.
Here at British Gas, we believe we have a vital role to play in helping Britain's communities transform the way energy is consumed and generated, which is why our Generation Green education programme is helping schools across Britain make their New Year's Energy Resolutions come true.
We are providing schools the opportunity to win an energy makeover worth up to £100,000. To win the makeover, we're asking schools to get their pupils to think of creative, fun and innovative ways their school could save energy and submit their New Year's Energy Resolution to us by 30 January 2015.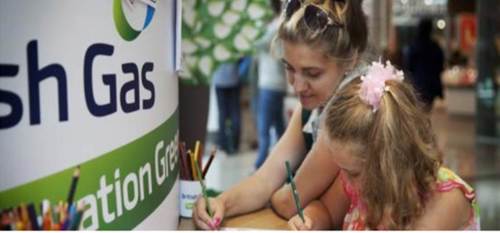 A team of British Gas Energy Efficiency experts will then select four best entries from each key stage. These will go forward to a prize draw, with the winning entry selected at random.
So what will the winning schools receive?
The winning schools will get a full energy assessment from a British Gas energy expert to explore which technologies could benefit the school - such as solar panels, insulation or energy-efficient lighting. These measures can make a big difference by enabling the schools to reduce their energy use, helping them save money and cut carbon emissions. The fifteen schools who received energy makeovers in 2013, are now collectively saving over £100,000 a year on their energy bills.
An interactive display screen will also be installed, showing children, teachers and parents how much energy is being saved and will provide information about energy generation from solar panels alongside energy saving tips.
By showcasing real-life examples of energy sustainability, we believe we can help the next generation reduce energy's impact on the environment while inspiring them to become the energy innovators needed for the future.
A school fit for the future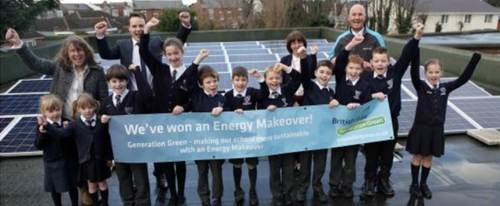 I recently visited Bryn Deri Primary School in Cardiff – a school who benefitted from one of our energy makeovers after being chosen as a winner last year. Bryn Deri entered the competition because they wanted to give their pupils a more hands-on and exciting way to learn about the importance of sustainability. A range of energy saving measures have been installed, including solar panels, LED lighting and hot water pipe insulation. The makeover is expected to reduce their electricity consumption by 39% and teach pupils energy-efficient behaviour for years to come.

To date, we have invested £17 million in delivering around 30 energy makeovers, having installed over 259 solar panel systems in schools. Your school could be next. Enter our energy makeover competition or explore our Genertion Green learning resources