It's a national day that encourages all of us to celebrate and buy from Social Businesses which are enterprises that trade for the good of people and our planet
Did you know that tomorrow is the UK's first ever Social Saturday?
It's a national day that encourages all of us to celebrate and buy from Social Businesses, which are enterprises that trade for the good of people and our planet. And with more than 70,000 social enterprises in the UK today, money spent for social good can make a really big difference. For example, 38% of the UK's social enterprises are based in some of the country's most deprived communities so helping them turn a profit enables reinvestment into their social cause – helping tackle some of society's biggest social and environmental issues from fuel poverty and carbon emissions to unemployment and human rights abuses.
Here at Centrica, we are a big supporter of social business which is why we are working with a number of social enterprises to help them grow. Below are some of the ways in which we're doing just that.
Pioneering impact investing
Another UK first occurredlast year -Ignite is the UK's first impact investment fund with a focus on energy which is backed by Centrica. It provides investment and tailored business support to organisations making a social impact by innovating to create answers to energy challenges. And having just celebrated its first birthday last month, Ignite has already made three investments and three more are nearing completion. We are additionally helping 10 early-stage businesses reach investment readiness.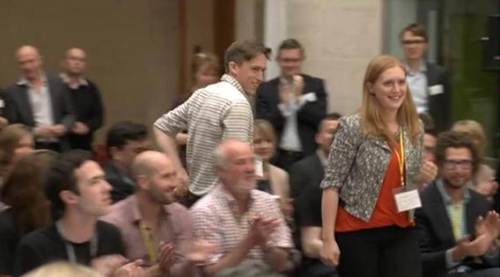 Ignite's Big Energy Idea Winners event
Ignite and British Gas have also invested in the Social Business Trust, which supports social enterprises. These investments together with over 3,700 hours from our people at Centrica has helped create over 1,000 new jobs and supported 100,000 beneficiaries.
Providing ower to people
British Gas has additionally teamed up with social enterprises to build a £60m pipeline of solar energy projects. The partnership signals a breakthrough in the delivery of community energy across the UK whereby local government sites such as schools and town halls will be offered solar panels, with revenue generated through the feed-in-tariffs going to support social enterprises and educational services that tackle fuel poverty locally. How does it work? Social Finance will provide the financial loan, Generation Community will oversee the projects while British Gas will install and maintain the solar panels.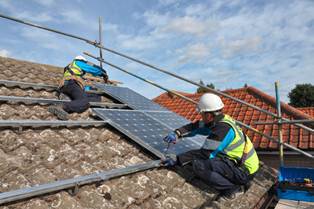 Creating responsible supply chains
It's important to also think carefully about your supply chain because the social and environmental impacts of any organisation, extends to the goods and services bought from suppliers. Ignite for example tries to buy all of its support services from social enterprises such as House of St Barnabas and the Good Analyst. In turn, this is stimulating the growth of social enterprises in Centrica and British Gas' supply chains, such as Generation Community who have recently entered into a partnership with British Gas which I spoke about earlier.
British Gas is also working with the Social Business Partnership to help us match the goods and services we need from local social enterprises focussed on combatting entrenched unemployment. This helps us contribute to the economic and social development of the communities where we operate.
As you can see, we really believe that social enterprises have an important role to play in building a better society, which is why we're supporting Social Saturday.
You could too – from buying tea bags to going to the cinema - why not see if you find what you need from a social enterprise not just tomorrow, but in the longer term? Go to: http://socialsaturday.org.uk/