Our ground-breaking Local Energy Market (LEM) has gone live for the first phase of trials - the first flexibility marketplace in the UK.
The cloud-based platform, which underpins the entire operation of our programme, will enable participants to sell flexibility from their energy generation or consumption to the local network and get paid for that flexibility.
Stuart Fowler, LEM Platform Manager said: 'This is an important step towards building a market fit for a future energy system. We will continue to develop and improve it throughout the trial.
'We've been delighted with the huge interest in the LEM to date and are excited to see how different players interact with the platform. We want even more participants to get involved, so we can maximise the learnings from the project. Diversity only strengthens the operation of the marketplace – providing even greater flexibility for the network and financial benefits for participants.'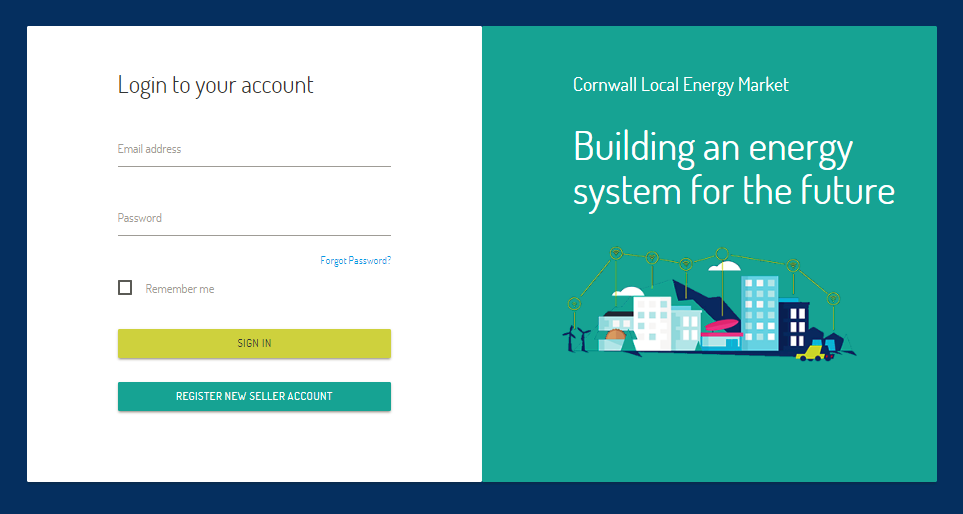 In this initial trial phase, Western Power Distribution (WPD), the local distribution network operator, will place bids for flexible capacity onto the platform for participants to make offers against. Participants will then receive a payment for their response if their offer is accepted. In due course, the market will expand to enable National Grid and WPD to procure their flexibility needs from local assets in a co-ordinated way, further improving the business case for participants.  
If you are an aggregator or business that is interested in selling flexibility on our market platform, you can now create your profile here.
Please note that the trial has been built to support Microsoft Edge, Google Chrome and Safari, but you will not be able to open it at this stage using Internet Explorer.  It will soon be available on mobile devices.
You will be asked to register and then will receive an email with a link.  If you have any queries, please email: lem@centrica.com. We will get back to you within 24 hours.
As we are still in testing mode, we would be grateful if you could provide feedback on any issues you might encounter.