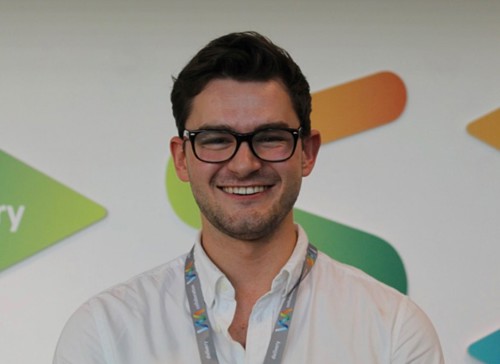 Joined: October 2019
Stream: Commercial Marketing
Studied: Business with Marketing Management – Northumbria University
Current Placement: UK Home, Area Services Centre
Why I chose Centrica: The structure of the graduate scheme was hugely appealing. When applying I, like a lot of graduates, wasn't overly sure about a concrete direction for my long-term career aside from 'in marketing'. With three placements and a diverse range of choices, I thought it would be the perfect opportunity to find my niche and work on my professional development. I'll be starting a role as an Assistant Digitalisation and Adoption Manager with UKB in January, which is something I'd never considered! The company are genuinely passionate about sculpting business leaders of the future, so it's a perfect opportunity for anyone ready to knuckle down and make the most of the opportunities on offer.
What I enjoy most about my work: You'd have a very hard time finding a colleague who isn't willing to sit down for a chat about their career and offer advice. The company is a hotbed for personal and professional development and we're all on the same team with the same goals in mind. It's hard work, but no two days are the same and you'll have an abundance of helping hands at the ready.
Highlight of the grad scheme so far: I've only been here for three months, so it's quite hard to say, but my initial call with my mentor is probably the highlight so far. My mentor, like many senior-level colleagues, has a varied and colourful professional background. The scheme is set up to provide each graduate with a mentor like mine, who will be there to offer help and advice about anything which comes to mind. Mine happened to be an ex-director of NowTV at Sky, which shows the kind of experience you can leverage.
Advice to applicants: Read through what the placement has to offer and build a vivid picture of where you'd like to be, professionally and personally, come the end. Take time to research the industry, Centrica as a business and the future of the market. Researching Centrica can initially feel like opening a can of worms, so do your best to have a brief overview in mind. At the assessment centre, focus on being the best version of yourself, show enthusiasm for what Centrica is offering and do your best to get eight hours of sleep the night before! Good luck!