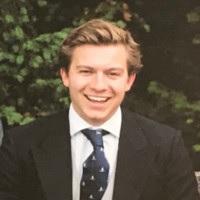 Joined: I joined the Graduate Scheme in October 2018.
Stream: Commercial Marketing
Studied: Business Management and Marketing at Cardiff University
Current Placement: I am currently working in the British Gas social media marketing team.
Why I chose Centrica: I chose Centrica due to the great breadth of opportunities the graduate scheme offers, within marketing and across the various Centrica brands. I also wanted to ensure that I would be working in a highly competitive industry so that marketing would be at the forefront of all business strategy.
What I enjoy most about my work: The great amount of responsibility you are given right from the start of your first placement is what I have really enjoyed as it enables fast and broad development. This responsibility has allowed me to individually deliver new customer offers for our loyalty scheme, British Gas Rewards, in my first placement and to also create social media campaigns in my current placement.
Highlight of the graduate scheme so far: The first customer offer I fully delivered from start to finish for Rewards as it not only really pushed me out of my comfort zone, but it was also the most challenging offer to get live. The offer was a Sky TV, broadband and landline discounted bundle. From individually discussing and negotiating the offer with Sky all the way to managing their various stakeholders to ensure the go-live deadline was met was hugely challenging but that is also why getting this offer launched is my highlight of the scheme so far.
Advice to applicants: Come with a positive mindset and a great desire for personal development so that you grab all the fantastic opportunities you are given with both hands to fully optimise your personal development and performance whilst on the scheme.