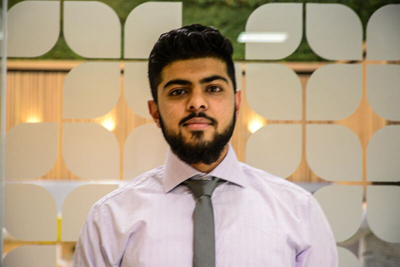 Joined: 2016
Stream: Analyst
Studied: Mathematics at King's College London
Placements: Competitor Analyst in UKB (Leicester), Portfolio Performance Analyst in UKB (Leicester), Commercial Analyst in Connected Homes (London)
Why I chose Centrica: I was looking for a FTSE 100 company and gain experience and what better industry to start in than the Energy industry. I found that the Centrica values were very much in line with mine and I wanted the opportunity to make an impact and really grow as an individual.
What I enjoy most about my work: I really enjoy the responsibility and the diversity of work that I get to be involved in. I get to lead projects where the final outcome really makes an impact to the bottom line. I am trusted with high level work and various projects at the same time which allows me to keep engaged and stay motivated.
Highlight of the grad scheme so far: The chance to present to the Managing Director of UKB. I did a good piece of analysis that gained a lot of recognition and it had worked its way up to the senior leadership team. This gave me very high level exposure and I was grateful for the opportunity to get my name out there...!
Advice to applicants: Be entirely honest through the application process and be aware of how well you align with the values. This is a company that really values personal development, a positive work environment and invests in to its employees. You are not expected to have any significant work experience but you can draw on your life experiences to show how you would be a good addition to the business.