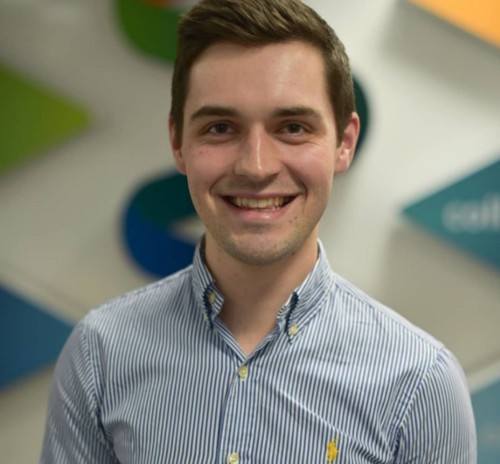 Joined: 2017
Stream: Commercial Marketing
Studied: Economics at University of Southampton
Placements: Assistant Marketing Manager (Retail & Social Media) for Hive (London), Assistant Brand Strategy Manager for British Gas (Staines) and Assistant Digital Content & SEO manager for British Gas Business (Leicester)
Why I chose Centrica: I chose Centrica because of the opportunity to work for one of the biggest brands in the UK, British Gas, plus the opportunity to try out a variety of different roles across multiple Centrica companies. I was really sold on Centrica's commitment to development – and the support we receive in gaining a professional qualification in the second year of the scheme.
What I enjoy most about my work: The level of responsibility you're given – you genuinely do get the opportunity to make a real impact and enact significant change right from the off! I've also enjoyed being able to work in different offices and locations – from being based in a product-focussed company in London to working in an agile Digital team in Leicester.
Highlight of the Grad Scheme: Creating my first piece of marketing collateral – a new Centrica Hive leaflet. It doesn't sound like the biggest thing in isolation, but I felt immense pride in seeing the new leaflet I'd designed being handed out to the public during huge trade events at the NEC in Birmingham and Excel in London. The Followership/Leadership training days at Sandhurst Military Academy were also great fun and taught me loads about how to be an effective leader.
Advice to applicants: On top of 'be yourself', I'd advise learning about our Centrica values and thinking of examples of how you've demonstrated these in the past. Also, remember to be inclusive and friendly to other applicants at the assessment centre – as well as the assessors!