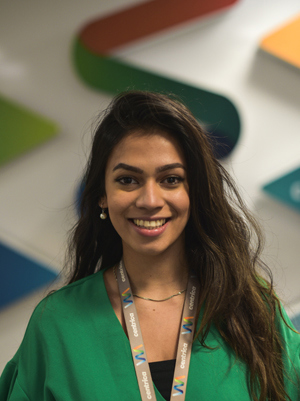 Joined: 2016
Stream: HR
Studied: Psychology and Cognitive Neuroscience at the University of Manchester
Placements: HR Advisor at British Gas (Manchester),  HR Manager (Windsor), Centrica Group Functions (Windsor)
Why I chose Centrica: I went along to an insight day organized by Centrica and I was really drawn to how passionate the people were and the development opportunities within the graduate programme
What I enjoy most about my work: Being able to collaborate with people from different areas of the business. I have also gained so much commercial awareness from working with people with varied expertise and experiences. 
Highlight of the grad scheme so far: Difficult to just pick one highlight but it will have to be the various training opportunities that we get which brings together all the grads from different streams together. E.g. Insights and Sandhurst Leadership/Followership training.
Advice to applicants: Really think about what you are interested in developing personally and as a professional. And then see if this aligns to what the grad programme is offering. This will help you articulate your motivations and skillsets at all stages of the application process. You are not expected to be a subject matter expert already!