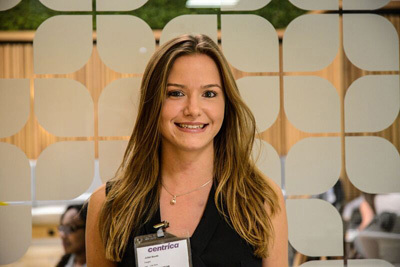 Joined: 2016
Stream: Customer Insight
Studied: Maths at Warwick University
Placements: Customer Value Management (CVM) Planner and Customer Insight Analyst, both in Staines.
Why I chose Centrica: There were two key things that appealed to me about Centrica. One was the idea of working for an organisation providing a commodity service that everyone needs. The other was the size of the business and therefore the range of development opportunities I knew Centrica would offer early on in my career. More specifically I applied to the Customer Insight programme, because at the time a mathematical-based degree was a requirement. This was very appealing to me because I knew I wanted maths to be part of my role, having studied it at university.
What I enjoy most about my work: I enjoy the blend between stakeholder management opportunities and the analysis I carry out by writing SQL code and using Microsoft Excel to manipulate data. I have a great balance between really getting to grips with our customer base through the analysis I carry out, which then supports important commercial decisions, and the time I spend meeting people across the business.  I never get stuck behind an Excel spreadsheet for a day at a time as I often have short meetings breaking up my day, yet my diary is never full, so I have enough time to investigate the stakeholder questions, and therefore provide confident results.
Highlight of the grad scheme so far: Spending a couple of days at Sandhurst Military academy to do Followership training with all the other graduates was a particular highlight for me as it was totally out of my comfort zone, but I felt I learnt so much about myself, and I really valued the feedback from my peers and team leader at the end of the session.
Advice to applicants:  Don't worry if you aren't 100% sure what direction you want to go in yet. This is totally normal and nothing to worry about. The Centrica programme allows you to try out very different roles, so you will have plenty of opportunities to find out more about what you would – and wouldn't – like to do in terms of your long-term career.