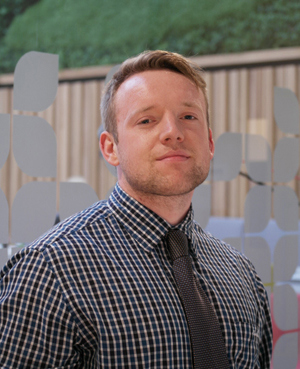 Joined: 2015
Stream: Business Leadership
Studied: European & International Law at University of Sheffield
Placements:   Project Delivery Manager for Credit & Collections (Manchester), Team Leader for UK Residential (Manchester), Programme Manager for UK Business Services(Rotherham)
Why I chose Centrica: It's an international company with a thoroughly diverse range of brands and opportunities under it.
What I enjoy most about my work: I really appreciate the bandwidth you get to be creative, the responsibility, and most of all, the culture.
Highlight of the grad scheme: It has to be the breadth of roles and diversity of leaders you work with.
Since completing the grad scheme: In my role off the programme, I look after the relationship with and our strategy for our electricity and gas distributors in the UK.
Advice to applicants: I think you'll hear this a lot, but in my opinion it's genuinely the best of advice: be honest and authentic to who you are during applications. As you  don't want a role in a company who's culture and attitude is different than yours it's important that you find the right match. Centrica is an excellent place to work (I promise they don't pay me to say that) and to do your best in your application, focus your answers and behaviours around our values and take a moment to think about what they mean to you. Best of luck!