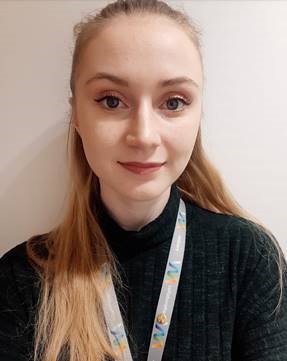 Joined: October 2019 
Stream: Analyst
Studied: BSc Geoscience at Durham University
Current Placement: Commercial Analyst within Centrica Business Solutions (Windsor)
Why I chose Centrica: Through my studies, I developed an interest in the balance between energy demand and environment. Centrica is a company that has the resources and ambition to help drive the energy transition. The Grad Programme also presented a good opportunity for me to experience a variety of roles, so that I could develop new skills and find the role that suits me best.
What I enjoy most about my work: Working with a supportive Team on real-life EV and solar projects. Seeing these projects in press releases etc. makes me feel I have been part of something positive. My role is a good level of challenging, and it is important for me to feel I am constantly stretching myself.
Highlight of the grad scheme so far: In terms of my work life it would be when I constructed my first Contract Approval Notice, as it was the first piece of a real project I took ownership of, and required inputs from many stakeholders as well as approval from senior figures. Socially, it would be the Grad Ball in October which was a good opportunity to enjoy myself and meet the other Grads properly.
Advice to applicants: Keep an active eye on the changes in the energy industry/markets as a whole. If you can be aware of key developments/changes, it will give your projects a lot more real life context, and also help your networking as you meet people outside of your immediate business unit.