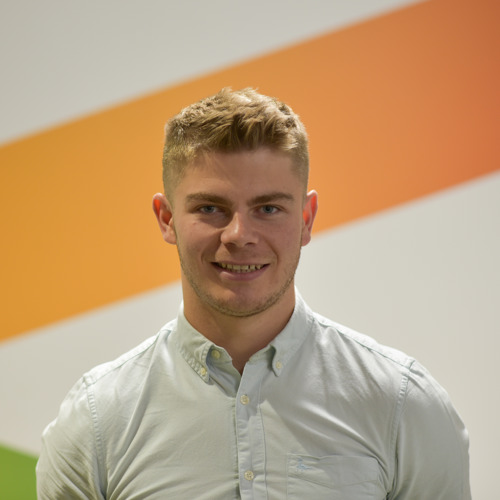 Joined: October 2018
Stream: Commercial Marketing
Studied: Marketing
Current Placement: Assistant Product Development Manager – EV & HEM
Why I chose Centrica: I chose Centrica largely due to the way the Graduate scheme is structured. The scheme enables you to experience a wide variety of roles within the different brands of Centrica. Without a clear idea of the area of marketing I wanted to specialise in, the placements provided a great opportunity for me to identify areas that I'd enjoy, but also the areas that I wouldn't which is equally as important.
What I enjoy most about my work: The variety of roles that I've been able to undertake. I've been able to experience a role within the marketing retention team, taking responsibility for delivering projects end-to-end focused around strengthening the customer experience and engagement with the brand. Whereas my current role is completely different, focusing on an exciting new area for Centrica as we reshape the future of energy for our customers as the UK shifts towards Electric Vehicles.
Highlight of the grad scheme so far: It can be a cliché, but the people within the business that I've been able to learn from and work with. Everyone I've come across within Centrica have always been extremely supportive, and are always willing to take the time to help your development. But I think the biggest highlight of all is the friendships I've developed. The grad network is so strong here that it makes coming to work so enjoyable.
Advice to applicants: There is such a strong supportive culture at Centrica that you should look to lean on. Centrica as a business is complex and it is very easy to feel overwhelmed at times, but be prepared to step out of your comfort zone and reach out to people within the business to learn from them. When choosing placements, try to make these are varied as possible to give you a chance to learn about yourself and what you enjoy. If you've already got a clear path of where you want to be when rolling off, then choose placements that will build your story and prepare you with the skills, knowledge, and network to excel in that role.
For the assessment centre, it's important to do your research so that you're going into it feeling as prepared as you can be. Link in with current grads on your prospective stream to understand the way the organisation works, the values we adopt, and the current market we operate in. Arrive early, be that first person through the door – this will prevent any last minute stress of having to rush to arrive. And be engaged throughout, be sure to speak to your fellow applicants and the people facilitating the day.