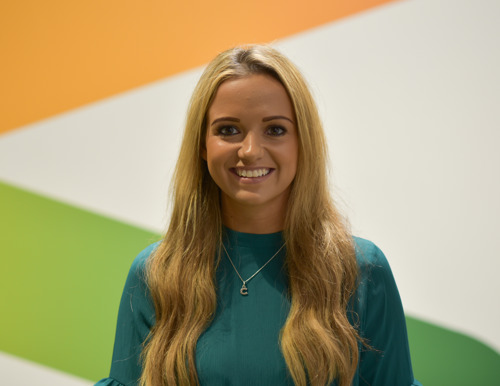 Joined:  2018
Stream: Commercial Marketing
Studied: Law
Current Placement: Digital Communications, Corporate Affairs
Why I chose Centrica: I chose Centrica as for a large corporate organisation it had a friendly and welcoming culture. This, combined with the opportunities available to develop your skills, widen your network and to work for a FTSE 100 business are invaluable. The graduate scheme itself has a large support network including a graduate talent board, mentors and buddies who are always there to support you along the graduate journey.
What I enjoy most about my work: In my first placement I was working in the Consumer Vulnerability team within British Gas which was hugely rewarding and allowed me to really understand our customers. I had the opportunity to lead on two large projects which challenged me and ultimately helped to deliver a better service to those customers who require additional support. For my second placement I am based in the Digital Communications team within Centrica. It has really shown me the bigger picture of the business and given me exposure to a different audience including investors and politicos. I have built a wide range of skills in this role including content curation, digital skills, social media crisis management and brand storytelling.
Highlight of the grad scheme so far: Moving in with my fellow grads for the call centre placement. Admittedly, I didn't think that would be the highlight looking back, but I've built friendships for life and a support network I can always rely on.
Advice to applicants: Prepare for the assessment centre – you have done incredibly well to get that far, don't waste the opportunity! Once on the scheme, make sure you ask as many questions as possible, build a network (being on the graduate programme is the best opportunity to meet people from all over the business), and be yourself. Take advantage of all of the graduate events and opportunities that are provided to you, learn as much about yourself as possible and most importantly enjoy it!