Chris Morrison on BBC Radio 4's The Bottom Line to discuss whether batteries are the solution to a low carbon future.
I was excited to be invited on BBC Radio 4's The Bottom Line to help answer the question: is battery technology the key to decarbonising energy?
This question really comes about because, over the past decade, the way energy is generated in the UK has changed. We are moving away from large centralised power stations and towards renewables and smaller, flexible generation distributed across the country. With an increased share of renewables, we are more often seeing a disconnect between electricity supply and demand: the wind doesn't blow and the sun doesn't shine exactly when we want them to. To help with this, our portfolio of flexible power stations and energy storage is switched on at short notice to balance demand and supply.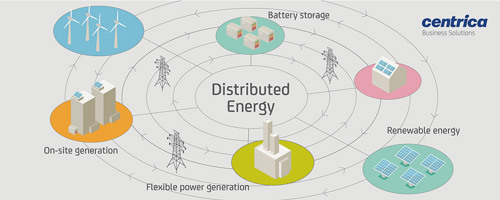 At the same time, the way we consume energy is changing. Homes and businesses are generating their own energy through solar power and have more control over our energy use through products like Hive Active Heating and smart meters.
Our Roosecote facility is a great example of how the energy generation in our country is changing. The site, on the Cumbrian coast, was built as a coal-fired power station in 1953. In the 1990s it was converted to a gas-fired power station and, now it has reached the end of its life, we are building a 49MW battery on the site – enough to power a town the size of nearby Carlisle. This battery will be used to respond to changes in local demand in less than one second. We're currently working with the owners of a holiday park in Cornwall that has lots of solar panels which generate electricity. The downside is that this valuable energy is generated during the day, which is typically when most holidaymakers are on days out.  We're looking to install batteries to store the energy until the early evening when everyone comes back.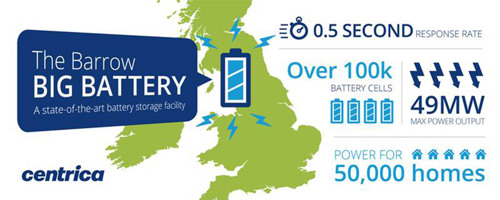 Another trend we discussed on The Bottom Line was the increasing localisation of electricity. Gateshead Council is investing in jobs and growth through a major regeneration project in the town centre. Homes and business can take advantage of low cost energy from the combined heat and power plant that generates electricity for up to 5,000 homes and uses the waste heat to provide hot water. Centrica Business Solutions has just completed a battery installation which allows them to store and release power when they choose, helping increase their resilience and earn additional revenue supplying services to National Grid.
All three panellists agreed that we're approaching a tipping point. People are taking more control of their energy bills. It's starting with solar panels, Hive and smart meters. The next step will be homeowners trading their own energy through virtual power plants and appliances that can detect when to turn themselves on based on the price of electricity.  
It was really interesting to hear views from Huw Hampson-Jones, CEO of Oxis Energy and Cyrille Brisson, Vice-President of Eaton about batteries in other applications, like cars and buses. It's clear that energy storage has come a long way, but there's still an exciting future ahead for the technology with many more applications we might not know about yet. What we know for now is that it has a role to play in supporting the current changes in the energy landscape.
Listen to the podcast