Local firms invited to apply for share of £6m energy fund
Centrica has launched its recruitment drive for businesses to take part in its pioneering Local Energy Market trial.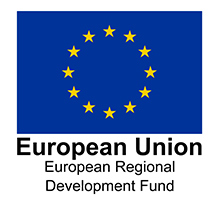 The £19m programme has been established to test the use of flexible electricity demand, generation and storage, and reward local people and businesses for being more flexible with their energy. As part of the trial, a total funding pot of £6 million is to be made available for businesses and other large energy users.
Speaking at the Cornwall Chamber of Commerce's Large Enterprise Action Group on 21 February, Programme Director Matt Hastings said: "This is an amazing opportunity for local businesses to get involved and help define a new energy future in Cornwall and beyond.
"Our aim is to help businesses and other large energy users from across the county to save money on their bills, and potentially even make some money, by optimising both their energy demand and on-site generation, and making their assets available to the National Grid."
The team is looking to recruit around 60 businesses to take part in the trial, and will be awarding funds to cover the cost of a variety of initiatives including energy audits, smart technology upgrades and new energy storage units.
Once installed, participants will connect to a virtual marketplace that will allow them to sell their flexible energy capacity to both the grid and the wholesale energy market.
Kim Conchie, Chief Executive Cornwall Chamber of Commerce said: "Cornwall Chamber of Commerce is delighted that Matt could speak at the Large Enterprise Action Group meeting. It's fantastic that Centrica are providing Cornish businesses with this opportunity and helping to make Cornwall an innovative forward thinking county."
The trial is also open to renewable power generators and other non-domestic users such as factories, hospitals and large offices.
To find out more and watch a short film about the trial, go to www.centrica.com/cornwall.
Ends